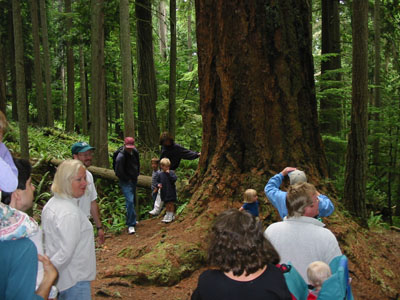 The following weekend we spent as guests of Cheryl's sister, Janet, at the University of Washington's School of Forestry Alumni Reunion Summer Camp.

The school owns a large piece of land near Mount Rainier. Here, we are on a walk through the school's oldest stand of trees. There are many different stands of trees, all in various phases of growth, thinning, harvest, and protection. Here, students can learn about Forestry and carry on studies that span many generations to come.

It's called Pack Forest after Mr. Pack, the guy that donated the land.