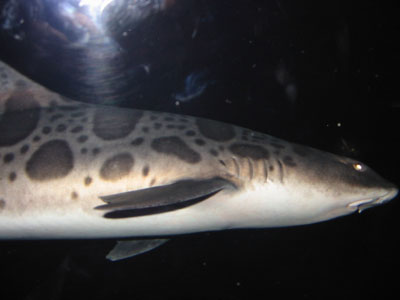 After our visit to Redwood National Park we headed north along the Oregon Coast.

We stopped at the aquarium in Newport, Oregon. This is the aquarium where Kako, a.k.a. the "Free Willie" movie whale, stayed prior to its return to the sea.

No whales here now, but we did see this large shark in the tank.