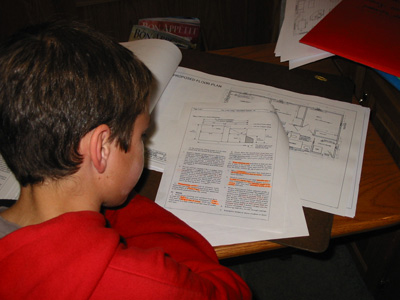 Max is seen here reviewing the City Spec sheets to make sure we meet requirements such as window opening size, ceiling heights, minimum habitable room square footage, energy conservation, etc.

We also picked up a stack of books from the library on plumbing, electrical wiring, home architecture and construction and had them pour through the specs and standards of home building.

"Home" school, right?