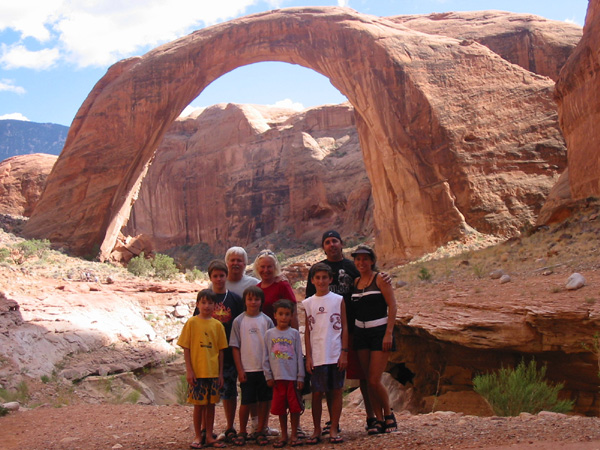 Here's a picture of all of us. From right to left is Devra and Mike, their oldest son Josh, Micah, Cheryl, Max, Ed, Mitch and Jake.

Oh ya, there's a large arch too. That's the Rainbow Bridge National Monument in the background.

You can get here by houseboat, but don't try it if your inexperienced or if there's even the slightest breeze. You have to maneuver through a narrow canyon with steep rock cliffs. We got here via Mike and Devra's wakeboard boat. We used their boat for day trips -- exploring the narrow, winding canyons.