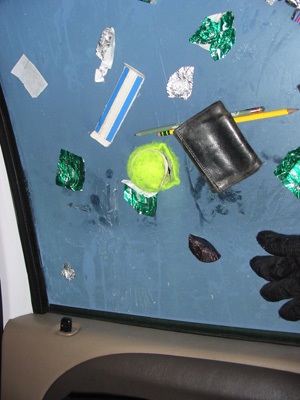 The next night it was colder -- 6 degrees below zero.

Here's another of our odd pictures. While driving on the evening of the third day, the moisture from our breath froze on the inside of the truck windows.

Mix and Match found out that just about anything would stick to the windows, a tennis ball, a wallet, pencils, candy wrappers and more. We were comfortably warm, but the inside of the windows were still subzero.